cc2slide
Creating a Clean, Fresh Environment
uph-1
Refreshen Your Upholstery
odorremoval
Eliminate Odors with our Trusted System
Are you looking for help deep cleaning your carpet fibers? If so, we can help you. We are Interior Care Carpet Cleaning, and we are proud to be Central Oregon's premier cleaning company. We provide environmentally friendly residential cleaning services and commercial cleaning services. Our professional carpet cleaners are second to none, so learn more about how our carpet cleaning service can help you below, and contact us today to make an appointment.
Carpet Cleaning in Bend OR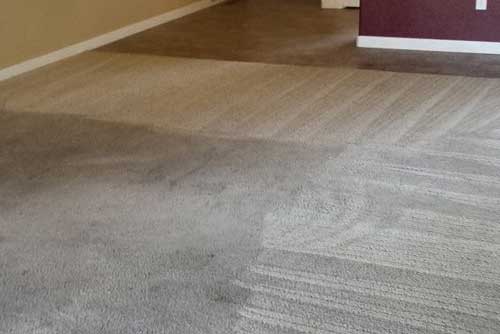 At Interior Care Carpet Cleaning, we understand that you probably take good care of your carpets already. You vacuum them from time to time, you try to mop up spills quickly, and you might even try to deal with unusual odors on your own. Even though you do a good job taking care of your rugs, there are times when you need to reach out to a professional carpet cleaning service for help.
We are here to help you with exactly that. We offer exceptional Bend carpet cleaning services, and we will make sure that your carpets look as good as new when we are done. If you want clean carpets, partner with our residential and commercial carpet cleaning company.
Why You Should Work With a Carpet Cleaner from Our Team
If you are looking for a carpet cleaning service in the local area, we understand that you have multiple options available. Some of the reasons why you should partner with us include:
We will always give you a transparent estimate before we get started. That way, you understand exactly how much our services will cost.

We only use cleaning products that are safe for pets, children, employees, and the environment. We choose our cleaning products carefully to make sure we clean your carpets without harming anyone or anything.

We follow all the best practices in our field, including dry times, to make sure we provide you with the quality service you expect.
If you are looking for someone who can handle all of your cleaning needs, look no further than Interior Care Carpet Cleaning.
It would be our pleasure to help you.
Central Oregon's Finest Carpet Cleaning!
 Bend carpet cleaning specialize in residential and commercial office carpet and upholstery cleaning. Our truck mounted system is powered by a high temperature steam cleaning unit that blasts deep into your carpet to remove all kinds of dirt, grime and allergens. Then our powerful vacuum system thoroughly extracts everything out, leaving you with a fresh clean carpet. Let us give you a healthier home.
Before and After
Faster Drying Carpets
We always employ multiple dry passes to make sure your carpet is never over saturated. One of the biggest complaints homeowners have with carpet cleaning is wet carpet.
That is why you will appreciate our "Speed Dry System". We use multiple high speed air movers to ensure faster dry time so you place furniture back on the surface and get back to life as normal. Often the dry time is less than 2 hours.
Odor Removal Service with CLO2
Are you tired of pesky odors and worried about sanitization issues?  Think about your yoga mats, exercise equipment, showers, your entire home!  Call us today or visit our website for more information about our Just Gone Sanitizing & Deodorizing System.
Other Cleaning Services We Offer in Central Oregon
Even though we specialize in carpet cleaning, there are other services we offer as well. They include:
Rug Cleaning:
If you need a company that can help you clean your area rugs, we can assist you. We can help you remove unusual stains and odors.
Upholstery Cleaning:
Let us help you take care of your furniture and fabrics. We offer professional upholstery cleaning services as well.
Tile & Grout Cleaning:
If you have tile floors, you must protect your investment. We would be happy to clean your grout and tile for you.
CLO2 Odor Removal:
You need to remove odors from your carpets as quickly as possible, particularly if you do not want them to set. If you need help getting rid of CLO2, we can assist you.
We have worked hard to expand our cleaning services over the years to make sure we can handle all of your needs. If you need a professional team that can do it all, count on Interior Care Carpet Cleaning.
Eco-Friendly Cleaning Practices
Citizens of Bend Oregon are known for being environmentally conscious. We are happy to announce that we offer environmentally safe cleaning products. And Yes, they work extremely well. This is great for you, the earth and our own health. As sustainable living becomes more mainstream we stay current on the latest breakthroughs when it comes to cleaning products. We feel confident that our upholstery and carpet cleaning agents are some of the safest on the market.
Call Interior Care Carpet Cleaning
for Bend Carpet Cleaning Today
Your property is an investment, and it is important for you to treat it as such. That is why you need to rely on a professional service that can help you clean your carpets from time to time. At Interior Care Carpet Cleaning, we are proud to work with homeowners and business owners throughout Central Oregon, and we can help you as well. We will always start by taking a look at your property before providing you with a comprehensive estimate that discusses everything we need to do to get your carpets looking and smelling fresh once again. Contact us today to schedule an appointment with professional carpet cleaners from our team.